Well known for his essays and editorials on management and technology, author Tim Bryce has written a new book entitled, "Tin Heads," which describes a future where people are able to visit just about anywhere on the planet without the constraints of travel. This is a new venue for Bryce who uses it to perpetuate his social commentaries, both humorous and serious. Tim is perhaps best known as the author of his The Bryce is Right! column.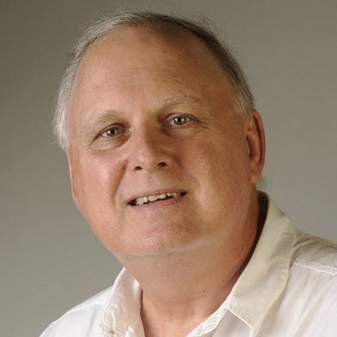 According to Bryce, "Air transportation has transformed itself from being a fun and exciting experience to an expensive and laborious proposition. I don't think anyone relishes the idea of traveling by airplane anymore, least of all business people. It occurred to me there has to be a better way for people to meet and discuss business. Teleconferencing is nice, but it lacks the personal touch. Consequently, I came up with the "Tin Head" concept which is a nickname for a drone device whereby people can visit faraway locations without having to leave home. Not only is it possible for the Tin Head concept to occur, it is highly probable we will see something like this emerge within this decade."
Bryce has taken the concept and created a series of "episodes" (chapters) showing practical applications for Tin Head use, some humorous, others quite serious. It's actually an entertaining read. Although some might consider it science fiction, it is an enjoyable read for just about everyone.

Book Review by Wayne Brown
Dallas, Texas

"I think you have a fantastic idea here which, in this day and time, is not too far fetched from reality. Your writing style is superb. It is comfortable and really helps the reader's mind paint a picture quickly. I also like the humorous undertone. It really keeps things interesting."

Book Review by Greg Stewart
Los Angeles, California

"It's a great body of work. It has a fun and easy to read tone and tempo, and reads quick. But it breaks into some really beautiful moral (even business) allegories and some powerful teaching moments."

Book Review by John Siggins
Jamestown, New York

"I have read Tin Heads and enjoyed it very much. Your unique perspective on the technology and management aspects open all kinds of possibilities."

Book Review by Jan Smith
Michigan

"I've finally finished reading Tin Heads and it's awesome. While I can envision the use of something of this sort some day, each of your episodes either provides a lesson or serves as a cautionary tale.
While the technology is amazing, abuse of it is tempting to some. I laughed out loud at the politician who tried to overutilize Tin Heads to maximize his exposure and instead maximized his embarrassment. Rooted in greed, he tried to take on more than he could handle with disasterous results.
I think your point is that technology like Tin Heads is neither good nor bad in itself. The important point is how we use it. We can be honest like Dixon or A.C. or we can be discontented with enough, always pushing for more, but never happy. I felt sorry for Billy Banta, even with all his money. His family isn't happy and it was easy to see why he envied his old friend.
Some years ago, I heard a speaker who made the point that a driver's license is neither good nor bad. One who earns a license may use it either to drive a Sunday School bus or a getaway car. It all comes down to values and personal choice."